Johannesburg-based creative Sandi has been a writer ever since they could remember. Short stories and poetry gave way to a career in journalism, and, eventually, to song lyrics that were inspired by American hip-hop artists like Ms. Lauryn Hill and Nas. In 2016, after quitting their journalism job and traveling in Southeast Asia, Sandi wrote a set of lyrics to layer on top of their friend's beats. "I didn't know a thing about music at the time," Sandi told For the Record. "I didn't know about mixing or mastering. I just thought the song was done. " Shortly later, it was posted to Soundcloud.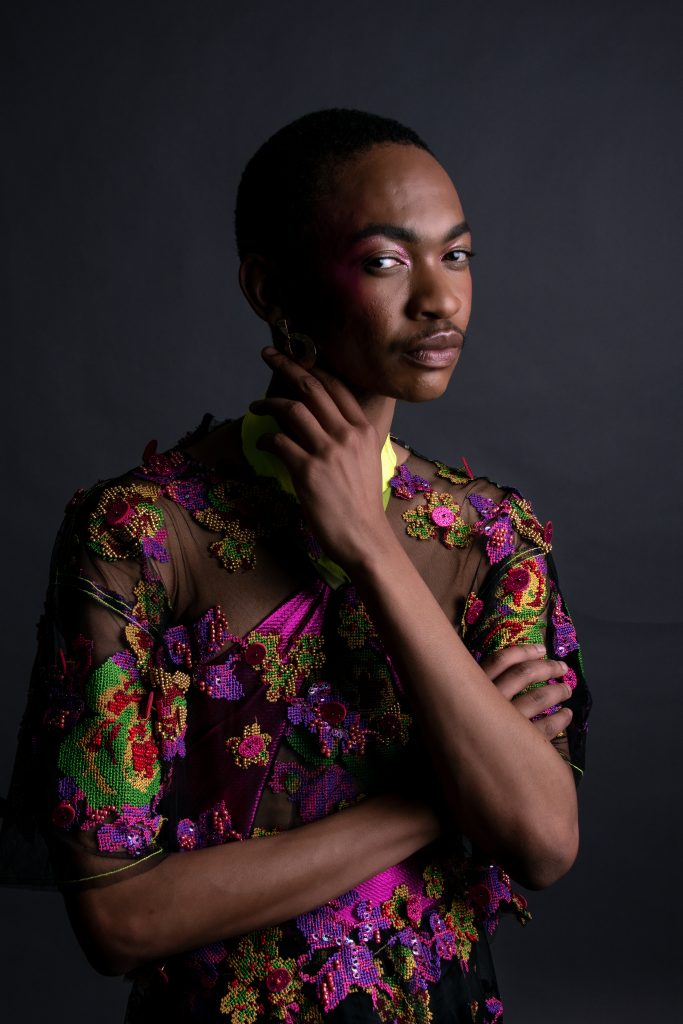 Suddenly after publication, blogs back home began picking up the song, and called to Sandi to release more songs and perform. Sandi quickly began writing, looking to communicate in their own authentic voice, and then returned to South Africa to begin rapping live.   
"The feeling of being onstage is what convinced me, okay, this is what I want to do," they said. "I went up to my sister after the show and said, 'sis, I don't know how I'm going to pay rent, so I'm moving in with you. And I'm going to try to make this music thing work.' And she said, 'after what I saw tonight, go ahead.'" 
Since then, Sandi's been releasing hip-hop tracks centering their non-binary queer and South African identities as Mx Blouse. They've garnered a monthly listening base and picked up steam abroad. And this month, as Spotify's GLOW spotlight artist, we're supporting them on our flagship GLOW playlist, as well as through billboards and other efforts. 
As much as Sandi has discovered and developed their voice since sharing that first song, barriers persist. "I kind of feel alienated from hip-hop as a queer person," they shared. "I don't really feel like I'm part of that community. A lot of my community are people in the dance music circuit. And I love dance music myself, so I've been trying to mold those two worlds together because I do love hip-hop, as much as I feel alienated from it. I'm trying to mix hip-hop with dance music sounds and obviously, talking about my queer experience."
In addition to drawing inspiration from local queer creators like Athi-Patra Ruga and genres like kwaito, Sandi has found an incredible source of joy and hope in American rapper Lil Nas X. Growing up without much LGBTQIA+ representation, they simply never expected to see a Black, queer, global pop star. "What he's achieved is something close to impossible," Sandi shared. 
"It's a struggle for a lot of queer artists, trying to fit into a music industry that, for the most part, doesn't see you," they said. "I'm also very blunt about my gender and my sexuality. If you listen to 'ICON,' there's a part where I'm like 'I'm not a rapper telling you that I'm an icon.' It's me recognizing that I'm not a traditional rapper, and maybe you shouldn't see me that way. And that's fine, because this is who I am, and I'm going to do things my way."
Over the years, Sandi has learned more about the music industry and what it takes to have a career as an artist. "First of all, I learned about mixing and mastering," Sandi laughed, "but people have also taught me how to consider song structure and putting a song together. It's not just writing. Anyone who's paying close enough attention can see the improvements."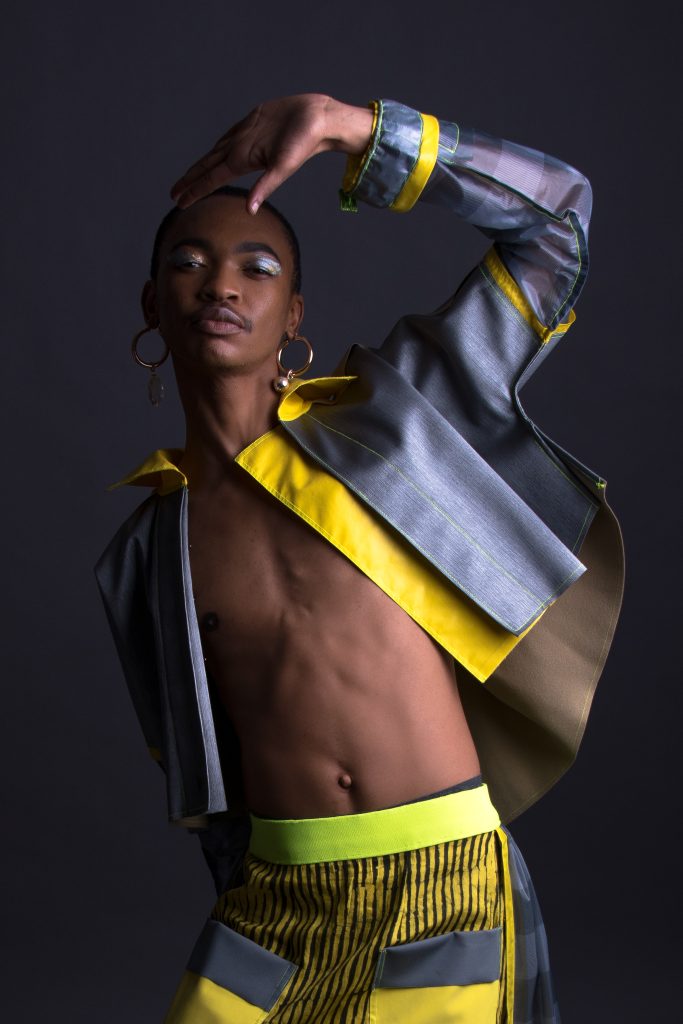 They've also become stronger as a performer, incorporating a band into several of their live shows, and they now serve as their own manager, booking agent, social media manager and producer. They're also their own advocate, carving out space locally and globally for their work and work of those around them. "Recently, my friends and I got together to do a fundraiser for queer people in Uganda because their existence has been outlawed. Being pushed to do that, first of all, was very scary, but the feeling of being able to contribute to my community is something that really makes me feel proud."
Sandi unabashedly claims that they "love people," and "love being around people." What they love most as an artist is a strong feeling of contributing to their community, and even while still early in their career, they're advocating for more equity in available opportunities.
"I've played at a lot of festivals where the queer stages are always separate from everything else," they said. "In many ways, we can celebrate that and say, 'we are being included, we are being given our own space.' and I think that's great. But at the same time, we are being alienated. Why can't the queer artist be on the mainstage? There's a catch-22, in creating something that is explicitly for queer people, and something where all kinds of people can hear you. I would like to see a world where queer artists don't have to have that prefix in front of them, where they can be artists, period." 
Catch Mx Blouse on Spotify's flagship GLOW playlist.
The post South African GLOW Artist Mx Blouse Proudly Combines Hip-Hop Beats With Dance, Kwaito, and Queer Themes appeared first on Spotify.
from Spotify https://ift.tt/dTDQGb4
SONO Music