Today, we announced our third quarter 2023 performance. The business delivered strong results in Q3 as all of our key indicators exceeded guidance and we returned to profitability.
Monthly Active Users

were up 26% to 574 million and 2 million ahead of guidance. This represents our second largest Q3 net addition performance in history. 

Subscribers

grew 16% Y/Y to 226 million. Net additions of 6 million were 2 million ahead of guidance. 

Total Revenue

grew 11% Y/Y to €3.4 billion, exceeding guidance.

Gross Margin

finished above guidance at 26.4%.

Spotify returned to profitability, reporting

Operating Income

of €32 million for the quarter. 
In addition, we unveiled new personalized experiences for users and tools for creators: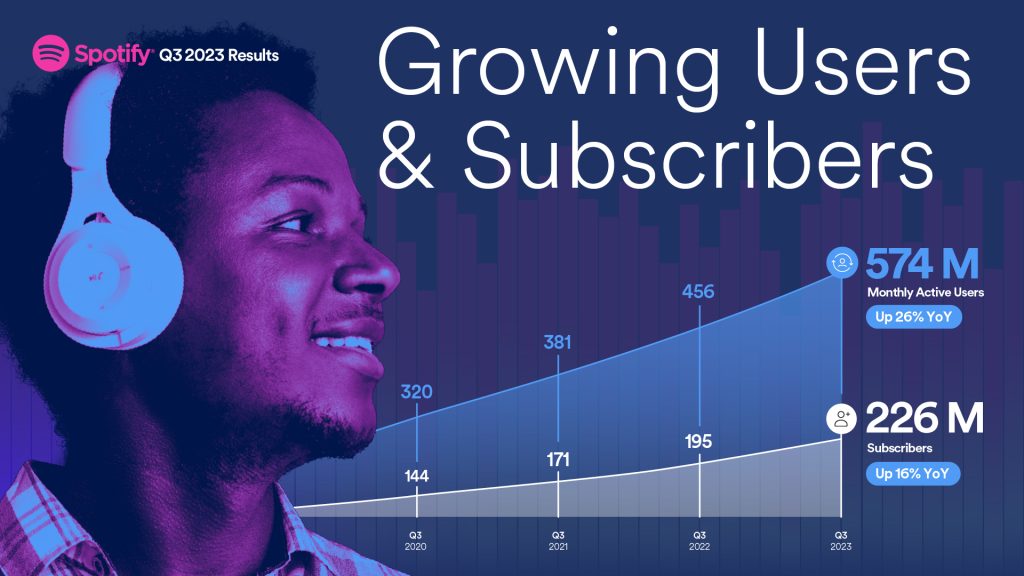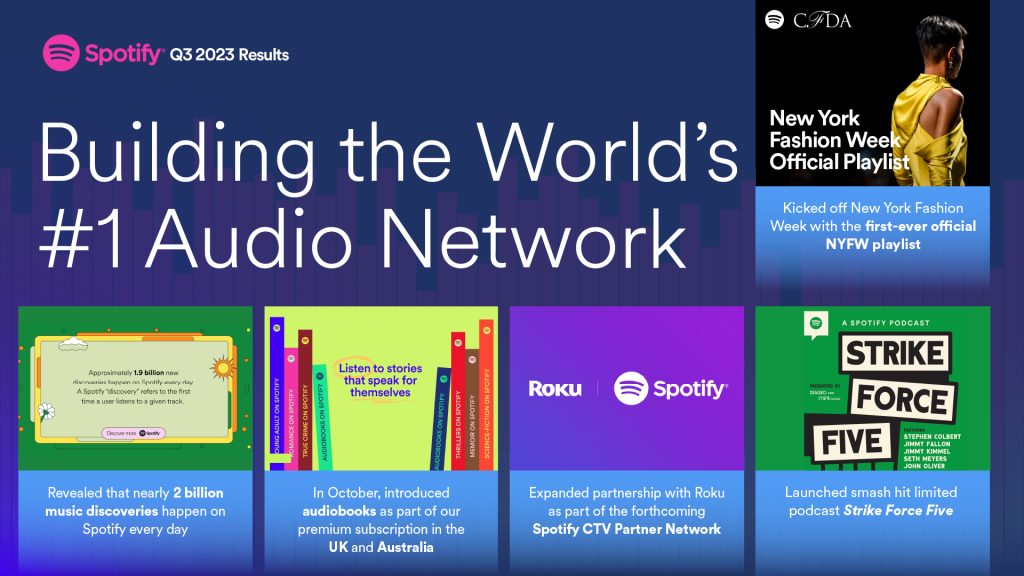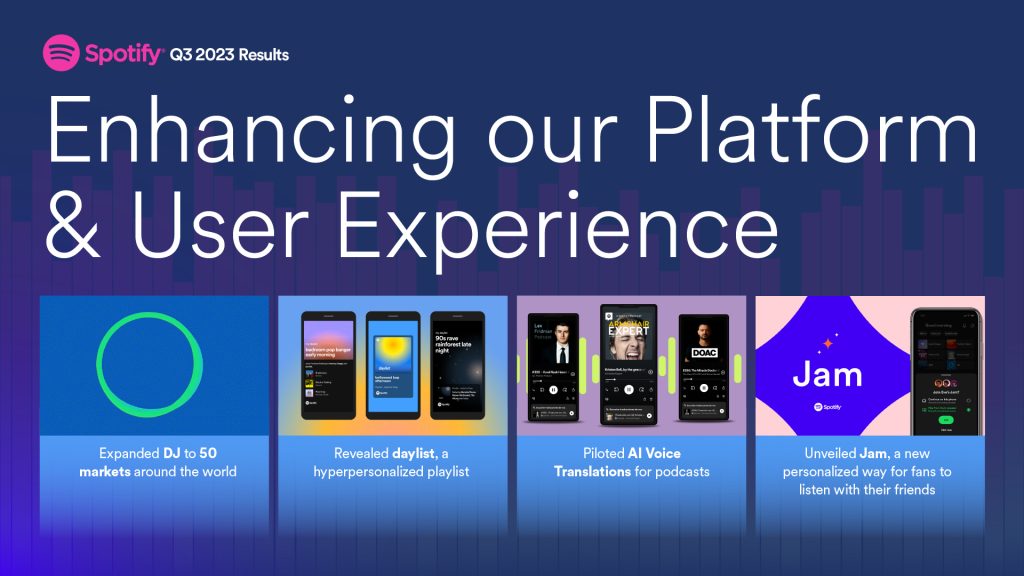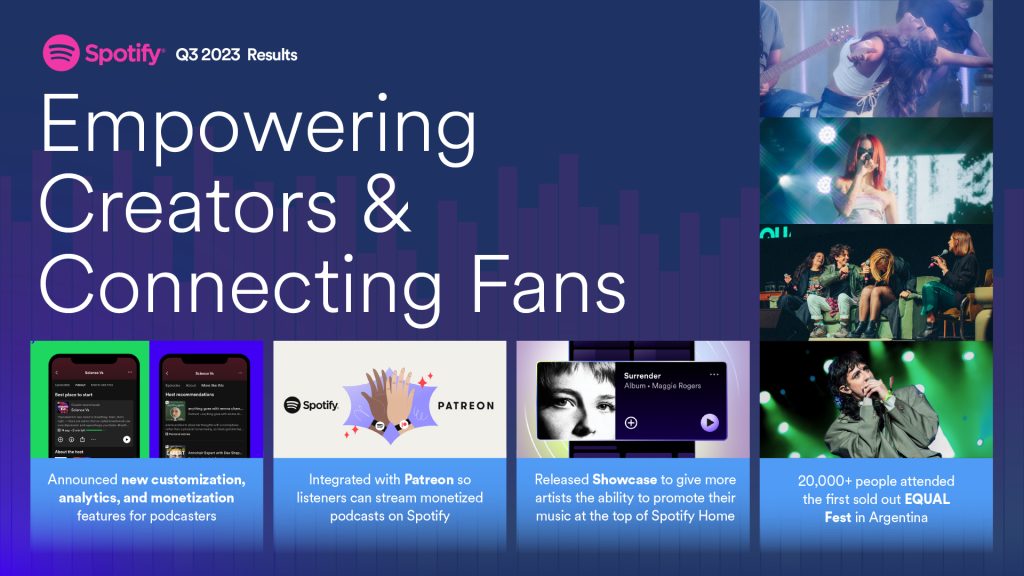 Interested in hearing more? Click here to review the full earnings release and listen to the webcast Q&A on our Investor Relations site here. 
Click below to check out a sizzle reel of audio trailers from a few of our recent original and exclusive podcasts and audiobook offerings.
The post Spotify Reports Third Quarter 2023 Earnings appeared first on Spotify.
from Spotify https://ift.tt/rGVscOS
SONO Music